Our Self-Defense Seminars Offer Everyday People The Skills To Stay Safe
Are you and your loved ones prepared for a real-world threat or violence? Do know how you'd react?
What about your coworkers or your church group?
It's a scary thought. But for most of us, the answer is no. We simply aren't prepared to defend ourselves in the face of danger and we don't have a plan for how to react.
We're here to change that.
At Grit Fit Self-Defense, we're proud to offer regular Self-Defense Seminars designed to equip men and women all across Chandler with effective and efficient defense strategies. Grit Fit offers in-house Intro to Self Defense seminars, but we also offer offsite workshops, as well!
From Small Groups to the Corporate Setting to Community Organizations, we have something great to offer everyone!
Come see us in Womack East to get started today or fill out the short form on your screen to learn more!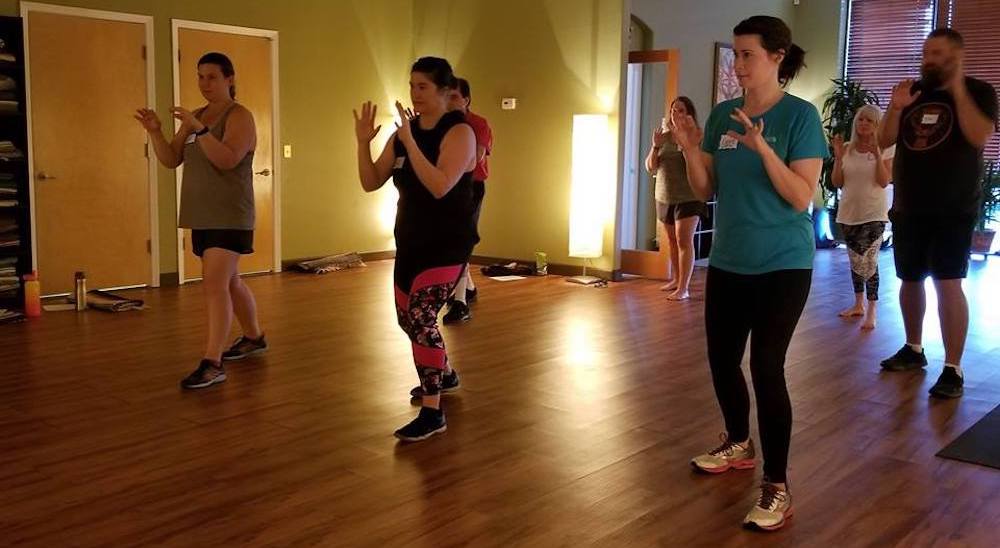 What Can You Expect From Our Self-Defense Seminars?
Every session is different. Our goal is to rotate scenarios and strategies in order to give you the most well-rounded skill set possible.
But in each and every Self-Defense seminar, we offer interactive training that can equip you with lifesaving skills and knowledge. We'll help you build confidence in your abilities to defend yourself and your family and we'll offer ongoing support throughout the process.
Our Self-Defense Seminars in Womack East include:
Critical aspects of the predator mindset and your mindset
Prevention Strategies: Situational awareness, avoidance, red flag warning signs
Verbal de-escalation and boundary settings
Physical self-defense skills and techniques
Fun and dynamic drills that incorporate all the new skills you have learned
Reserve Your Spot Today For The Best Self-Defense Seminars In Womack East And All Of Chandler
We're committed to helping you stay safe and face life with complete self-confidence. The goal of our Self-Defense Seminars at Grit Fit Self-Defense is to help you walk away with an increased level of empowerment, confidence, and worthiness that will change the way you show up in your everyday life!
For groups big or small, we have the solution AND we're proud to work with people of all experience levels.
Come see us in Womack East today or fill out the short form on your screen to learn more about how we're keeping Chandler safe.